Veganism.....go ahead, let it roll around on your tongue. I know, I know most people don't react well to that word, unless they are a Vegan. I confess, I was one of them until recently. I mean, you need stuff from all the meat that you're suppose to eat, right? What about the fact they probably don't ever eat anything good. I mean at least Vegetarians get good stuff sometimes, right? I can't think of any other misconceptions I had of Vegans other than, growing up in the heart of the Midwest (beef and potato country), the idea of a Vegan was akin to eating out of a dumpster.
Now, now, for those of you who might happen to be Vegan, don't take offense to this, I don't think like this now and to be fair, I was brainwashed by the donkey! I mean, I grew up partially on a studding farm full of cows and one donkey. A studding farm, for those of you who've never been near a farm, means that our farm existed for the explicit purpose to breed cows so you all could eat it! Why a donkey on that kind of farm? You know, I have no idea but, I'm quite sure he snuk into my room while I was sleeping and brainwashed me! He was smart enough to do it too! Whenever you'd holler, "Hey Sporty, show me your pearly whites!", he'd roll up his top lip and show you his teeth. He was a genius donkey, I'm telling you! :D
Anyway, the point was to explain that if you think you have an aversion to Vegans, you couldn't have gotten any further from it than I was. So to come 180 degrees seems insane to most who know me. I can't say that I am fully Vegan or that my boys even are, though they are gradually leaning more and more that way. In fact more often than not, 2 out of 3 meals and all 3 snacks a day are all Vegan approved.
So, what is a Vegan? A Vegan is a person whom for various reasons has chosen a vegetarian diet but, avoids the use of milk, dairy, eggs and/or any other food, clothing, etc. with animal products. Even including things like refined white sugar and wines!
I know you're bored and thinking how can this possibly pertain to me? What can be fun about munching on veggies all day? Trust me when I say that this is not what they do and in fact have some incredibly AMAZING recipes. Not all tofu and chickpeas all the time, trust me and if a born and bred Nebraska girl, raised on beef and potatoes can love it, you all will love it more! To prove my point, this post is dedicated to all of my (well, mostly the boys') favorite Vegan sites and recipes.
First up is
Vegan Dad
. A site that bosts a mere 2,000+ fans on his blog and 6,000+ fans on FB, you know he's got to be doing something right! With a vegan FAMILY in Ontario, a real job and a succesful blog, he even had time to get a recipe book published. I've not tried his zillions of recipes but, I did fall in love with his
Crispy Cajun Chickpea Cakes
, as did thousands more of his followers.
His site is to the point, simple to understand and if you have a genuine question, he's always answered. One of his latest posts even gives us non Vegans an idea of how to accommodate our Vegan children, family and friends at a shindig,
here
.
Second up is a site that is only on FB.
Vegan Recipes , Wheat, gluten and refined Sugar Free Recipe Exchange
, is a great site full of recipes posted straight to their page. Loads of recipes from other people as well and it's Wheat and gluten free! So, if you or someone close is intolerant or allergic, this is one of the most perfect pages for you.
Another site that looks delicious is called
Tapioca
. I've not tried the recipes there yet but, I have to tell you if my eyes could taste, I'd have devoured half of that blog! The blog came highly recommended though and just reading the ingredients lent itself to how good the recipes would be. If nothing else, it will give you some ideas and you might try some yourself. Me, I'm gunning for the
Baked Sweet Butternut Squash
.
Though I'm not a fully flag waving fan of tofu, the
Burrito Casserole
looks yummy too!
Then there is Nomnoms as we call it, proper name of the blog though is,
nomnomnom
! Written by another published Vegan food lover, she has 3 books under her belt. All I can say for her blog is drool! One of Kris's newest posts is next on my nomnoms list...I HAVE to try it! Take a look at
Pressure Cooking
and tell me that doesn't look good! You can't can you?!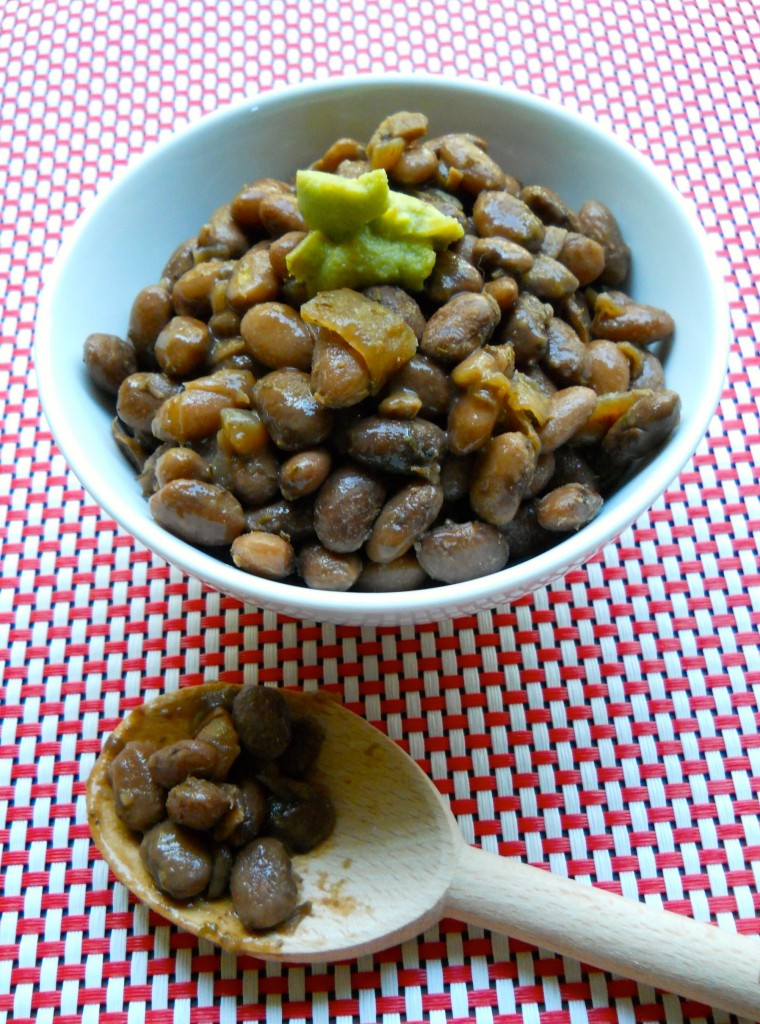 I know at this point, I'm breaking the unwritten bloggy law that states keep your blog short and sweet but, I have to share just 3 more places to look for amazingly delicious things! As my son says, can you hang with me that long? This next one is short and sweet. Mainly because I've already expressed my love and undying devotion to them. It's the Daiya cheese
YouTube page
! Things are soo much more scrumptious when you can see them. It is a fact, we eat with our eyes! Right now, they're running a recipe contest too, so there are loads of video recipes there right now!!
Next to last is one of my new favorites, passed on by Daiya FB page no less and reading them over, I became addicted to her site. Mama pea is hilarious!
Peas and Thank You
boasts an amazing array of food and hilarity and in her
Pea Mail:Make My Man Eat Plants
, she understands how hard it is to feed the male species Vegan and leave them feeling satisfied, let alone like manly men. No idea why they envision Vegans eating salad all day but, most men I know do!
Last and by FAR not least is my boys' FAVORITE of favorite sites for Vegan cuisine. I warn you, it's not for the faint of heart, nor for those like myself, who harbor a real fear of....of....of zombies! Yes, I know it's just in movies but, how do you know your neighbor isn't going to come over in the middle of the night and try to eat your brains?!?! It could happen! So, if your strong enough, you suck up your fear of REAL zombies and go to the boys' The Vegan Zombie. He has a video blog site
here
, FB page and even a YouTube channel! My son told me he likes him because he's funny, and he makes grown up boy food! Which is true, his recipes are insanely delicious! The boys love his Daiya cheese contest video for
cheese sticks
but, the
pizza rolls
are a HUGE hit in the house and the boys want to try a new recipe of his almost daily now. Even I have to admit, not only are his recipes really, really good but, he's made the boys lifestyle cool and they're ok with not being able to eat various things. (Fair warning, he really does do the zombie thing now and again but my boys think it's hilarious and not the least freaky!)
Ok, I've gone on and on about some of these great sites and recipes so much, you'd swear I was the Vegan! I'm not yet but, I may end up slowly becoming a convert! Don't tell anyone but, I eat more and more the Vegan way, daily. In Nebraskie that is a HUGE no no, so don't tell my secret or the neighbors may lynch!